Northwestern's Andrew Clair escapes a challenge from Nebraska's Nick Henrich. INPHO/LASZLO GECZO

The accents of the American Midwest could be heard in the hotels and streets of Dublin this weekend as the Nebraska Cornhuskers and the North West Wildcats faced off in the Aer Lingus College Football Classic at Aviva Stadium. The event was marked by a very modern technological problem. Smiling faces returned to the stands during the first break as bar staff could not process payment. Aviva bars do not accept cash. Food and drink was on the house for a while; a céad mile fáilte indeed.
The Irish Independent later reported: "Levy UK + Ireland, who were providing catering services at the event, said the technical issue was not Aviva Stadium's fault, but the responsibility of the payment provider. , a company they said was called Sumup. "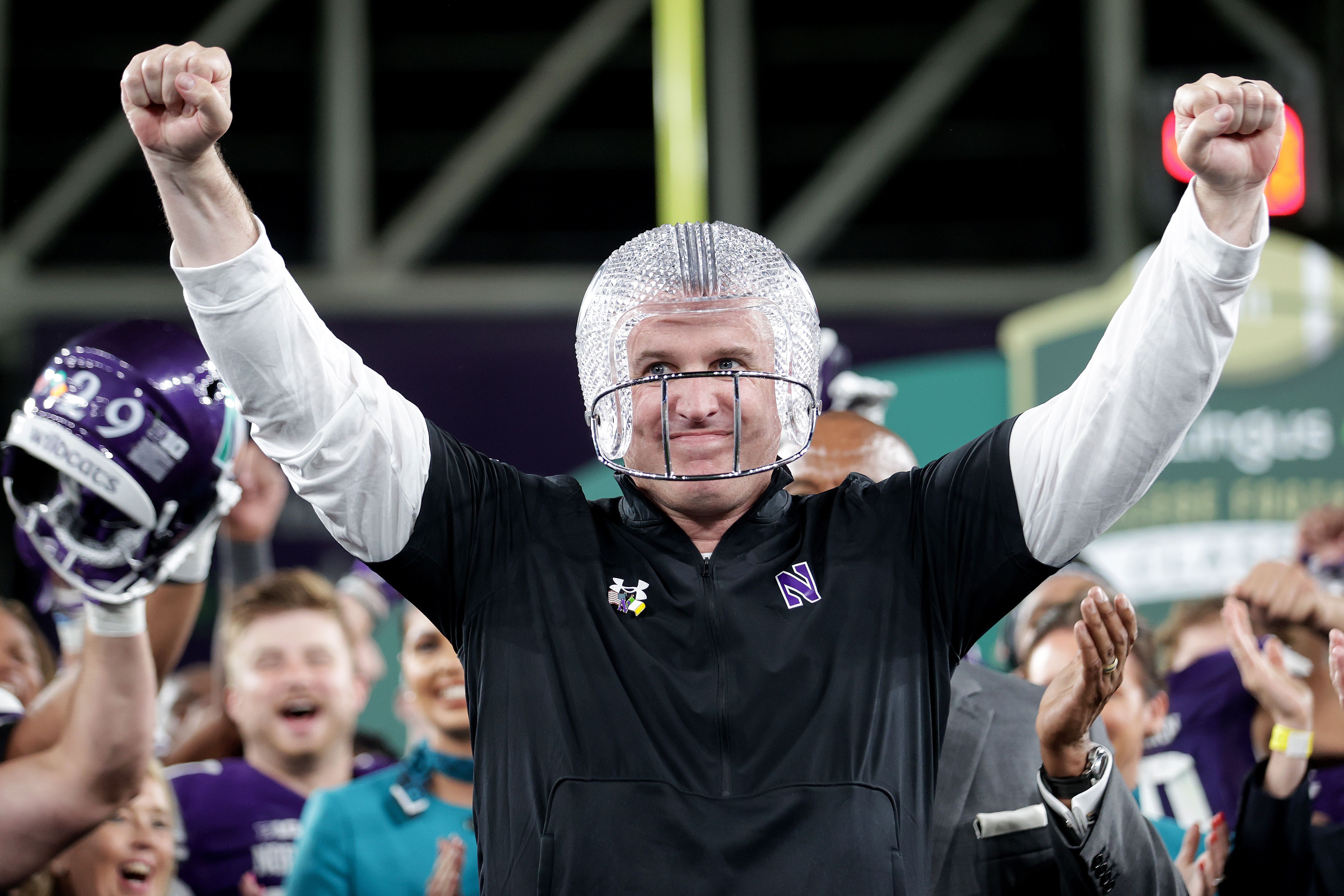 Northwestern Wildcats head coach Pat Fitzgerald celebrates with the coach's award after the game. INPHO/LASZLO GECZO
At the famous Ballsbridge home ground, the teams were battling it out for victory in the opening week of the season in the Big 10 conference and it was 'home' team Northwestern who emerged victorious, beating Nebraska 31 -28. The game and everything surrounding it is estimated to be worth around €60m to the Irish economy. The Football Classic was the first of a five-match series that is expected to inject €413 million into the Irish economy by 2026 with an average of 23,000 visitors a year from North America and Europe . Next year will be even bigger with Notre Dame, the "Fighting Irish" traveling to Dublin.