Volunteers add a local flavor to Chautauqua | Recent news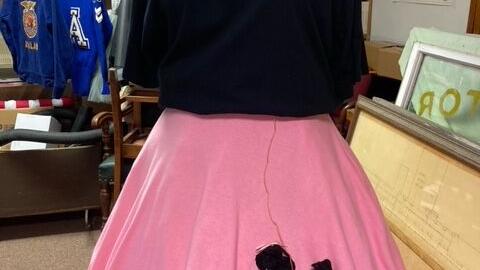 By Suzi Nelson The Ashland Gazette

ASHLAND – Ashland will be transported to the 1950s this weekend as the community welcomes the Nebraska Chautauqua. The theme is "The 50s at a Glance" and will feature speakers, sessions, activities and exhibits focused on the decade that brought us rock and roll, poodle skirts and cool cars.
Most daytime events on Friday August 6 and Saturday August 7 will take place at the Ashland Public Library with evening events located in a tent set up on 13th and Silver streets in the green space near Ashland RV Park.
The tent is reminiscent of the original events of Chautauqua in the early 1900s, when traveling troupes presented entertainment and education in large tents to rural communities.
Laura Capp from Ashland led the local committee that helped organize the event. Capp is the owner of Postscript, a unique paper, stationery and book store in downtown Ashland. She also sits on the board of directors of Humanities Nebraska as a board member.
Humanities Nebraska has been running Chautauqua events for 37 years. When planning began for 2020, Capp suggested the organization locate the event in Ashland, although the event is typically held in larger towns like Kearney.
However, Ashland's proximity to major metropolitan areas in the state makes it a good choice, Capp said. Following Capp's suggestion, Ashland became the smallest community to be chosen to host a Chautauqua.